Tell me something Tuesday is a weekly meme, hosted by
Cambria Hebert
, in which she asks us something, and we post our answer. And the question of the week is:
Who are your book boyfriends?
Ok, a very simple question, and a very big answer. I could name 30 book boyfriends here because romance is what I read most. And there's always that hot guy in the story that makes you fall in love with him. But I managed to choose 5 of them, and a quote for each boy. So, here you go:
1. Will (Angelfire, by Courtney Allison Moulton)
Will is probably the most caring, sweet, gorgeous, and badass boy I've ever read about. I love his devotion to Ellie, the way he'd die to help her, how he'd rather be tortured than raise a hand against her. As you know, I'm a big fan of Will and Ellie, and of course he has to be on my list. Here's one of my favorite scenes:
I wiped at my face, choking on the taste of salt in my tears. "It still … it's not fair. What if next time I'm with a boy I like?"
"I won't be able to bear it."
"What will it be, Will?" I asked, my voice rising as I fought my tears. "Are you going to storm in and claim me then, too?"
His jaw and lips hardened. His fist, resting on the counter, tightened until his knuckles turned white, as if the war that waged within him grew more violent and he was trapped in silence. His brow darkened and he shook his head, his eyes flashing bright, glued to mine.
"I've already claimed you," he said, and grabbed my hand. He stood and yanked me into him, and his mouth crushed against mine as his other arm wrapped around my waist. --- Wings of the Wicked, Chapter 18.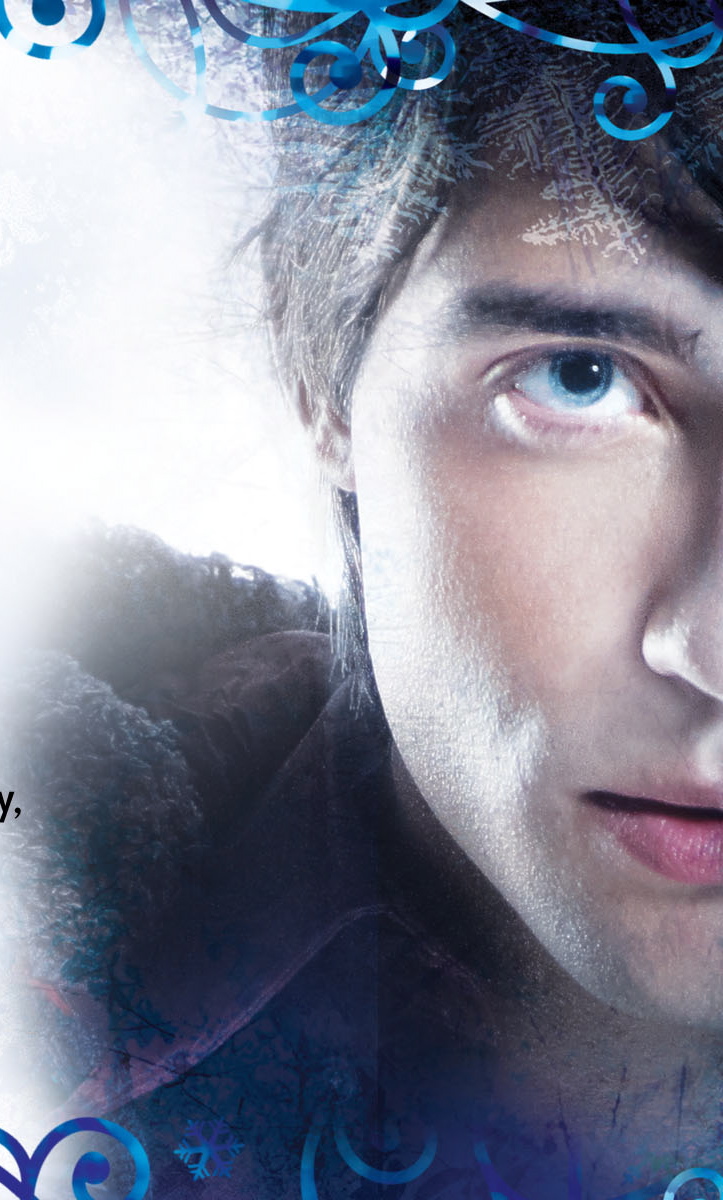 2. Ash (The Iron Fey series, by Julie Kagawa)
Yes, I'm Team Ash, and of course he's one of my book boyfriends. A dangerous, icy winter prince who can kill fiercely with his sword? And whose loyalty is so strong he'd do anything to protect who he loves? That is just the kind of character I fall in love with.
"You can't leave. You swore you wouldn't."
Ash's hands came to rest over mine, twining our fingers together. "Even if the world stands against you," he murmured, bowing his head. "I promise." -- The Iron Queen, Chapter 21.

3. Crispin Russel a.k.a. Bones (Night Huntress series, by Jeaniene Frost)
Bones, Bones... shameless, badass, caring, sarcastic, and with a British accent. I really couldn't have asked for more. When I start talking about Bones to my friends, they think I'm crazy. After all, shouldn't I be repulsed by someone like him? Well... not really. His confident exterior was what drew me to him in the first place, and as the romance blossomed, his love and devotion to Cat made me fall head over heels in love with him. Also, Jeaniene Frost knows how to develop a character's personality. Both him and Cat changed so much in this series, and I love that. They really grew to trust each other, no matter the consequences.
"All right, ready. Bones is a vampire, [...] but who's more powerful?"
"She is," Bones replied at once.
[...]
"Are you okay with that?" I blurted, forgetting for a moment that we had an audience. [...]
Then Bones's expression became serious, and he leaned forward to brush my hand.
"I've watched you barely escape death several times, and each instance killed me a little inside. They may be dormant now, but we have enemies both cunning and cruel. Knowing you possess the power to defeat most of them doesn't threaten me, luv. It relieves me to my very core." - One Grave at a Time, Chapter 6.
4. Alex (Angel, by L.A. Weatherly)
Alex would be an exception to the rule. Sure, he's badass, gorgeous, etc etc etc... but his sweetness is what's most appealing about him, in my opinion. His relationship with Willow, unlike most couples in YA books, started because they had to deal with a harsh situation, and the only way was to work together. But just because they were working together "against their will" didn't mean they had to be rude to each other. Alex and Willow behaved nicely, like they were friends, and only after a couple of chapters did the author give us hints about their feelings... which, if you think about it, is awesome. How many times do you see a boy and a girl actually being nice to each other, and then falling in love? I
Emotion tightened Alex's chest. Taking her head in his hands he kissed her deeply, his lips lingering on hers. "Willow, all I care about is that you're you, and – and that you're with me. That's all that matters."
"Really?" she whispered, her eyes bright with tears.
He laughed suddenly, smoothing her blonde hair from her face. "Hey, I'm the lucky one, don't you know that? You are so – absolutely incredible. Everything about you."
Willow swallowed. "I'm pretty lucky too, actually." - Angel, Chapter 14.
5. Owen (Elemental Assassin series, by Jennifer Estep)
I love Owen for many reasons, actually, but the most important one is because he accepts Gin for who she is. He loves her when she's dressed like a princess, and he loves her the same way when she's covered with blood, after killing someone. After Gin's harsh romantic experiences, I was relieved when Owen came in the picture. It's great how noble and caring he is, but when someone's about to hurt Gin or his sister, he kills the guy with everything he's got. And he's got a lot of fighting skills, let me assure you.
I know what you do, what kind of violence you're capable of. But also, I know what kind of woman you are."
His words startled me more than anything had in a long time. "And what kind of woman would that be?"
Owen stared at me. "Someone who's passionate and full of life. Someone who's funny and smart. But
mostly, someone who'll do whatever the fuck it takes to protect the people she cares about. That's what I like about you, Gin. That's what I admire about you. That's what draws me to you." - Venom, Chapter 31.
*Sigh*... So there you go. My book boyfriends <3 I wanted to mention Dimitri Belikov and Ethan Sullivan, but I don't want this post to be so huge. With the quotes and all, it's already bigger than I had imagined.
Who are your book boyfriends? ^-^